Wooden block pressing machine will lower down your production cost and reduce negative impact on environment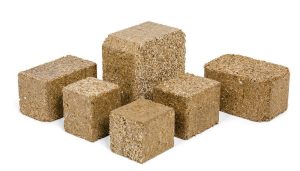 From environmental and from economic perspective we are all striving to make less or no negative impact to the eco system as well as trying to do our best from economic perspective. Almost in all industries there is a demand for pallets, either for internal transport or for transport in general. Transport pallets are made from wooden boards and from wooden blocks. Up to recently wooden blocks would of been only made out of solid timber. Obviusly this is not most environmently friendly as we need to cutt the trees to make raw material available.
As in the timber industry there is always enough sawing dust available and with recycling of old pallets there is always enough wooden chips available, there became idea to start making wooden blocks for pallets out of saw dust & wooden chips or lets say from waste.
This is how complete production line for wooden block pallets became reality. Wooden block are made now out of saw dust and or wooden chips.  For all of you pallet manufacturers this is a big advantage. This i a great fit to existing pallet production line.
Process to make wooden blocks from saw dust or wooden chips is following:
Saw dust which is stored in the silo is transported into the ribbon mixer with the help of screw feeder. It is important that particles of wooden chips are not bigger than 20mm. In case there are bigger particles homogenitiy of block is not good enough for certification
Special glue is prepared in separate mixer,  and than sprayed into the ribbon mixer while mixer is running.  Special air pump need to be used so that it does not  block (densitiy of glue is pretty hight)
With the help of hydraulic pressing force this mix of saw dust, wooden chips and glue is pressed into the moulds
Moulds are heated to aprox 140C to 160C to make sure glue starts to react
At the end of pressing section there is automatic saw or wooden block cutting system which cuts this block into the final dimension. Standard dimensions of wooden blocks for EUR pallets are 100x100x78 and 100x145x78mm.
Robot pelletizer lays this blocks to the pallet
Machine can be built with 3 moulds on 1 side, out which 2 are 100×100, and 1 is 100x145mm.
Capacity of this machine is 9m3/day of pressed block
Quality of pallet blocks made this way is suitable for certification and for usage in production of EUR pallets.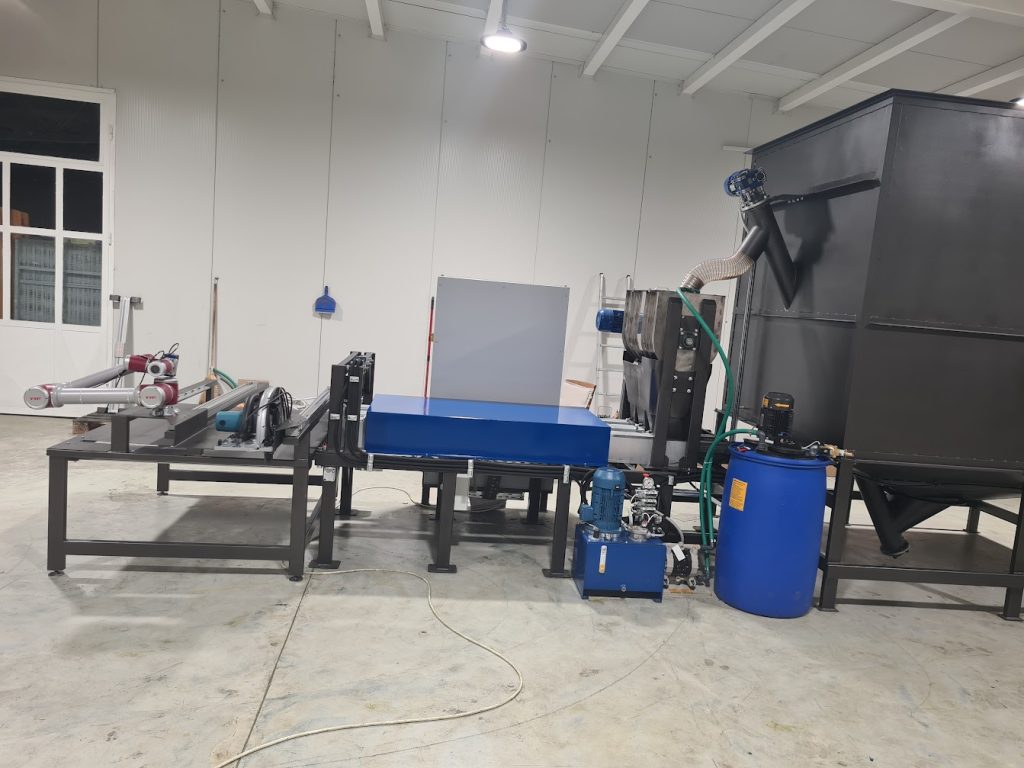 Wooden block pressing machine consists of :
Silo
Saw dust mixer
Glue preparation unit
Hydraulic pressing section
Sawing section (cutting wooden blocks to final dimension)
Robot for pelletizing
If you are in a need for this type of machine do not hestitate to contact us. 
Beside this we are able to support you in any other industrial automation, robotics or special machine building.